Your practice in Camberwell
Welcome to Burke Road Chiropractic Centre
Muscle pain can take its toll on your performance. But here's the good news — you don't have to endure it for long. Chiropractic treatment can help bring you relief from musculoskeletal discomfort.
Visit your Chiropractor in Camberwell today for your customised treatment.
Burke Road Chiropractice Centre
Burke Road Chiropractice Centre
At Burke Road Chiropractic Centre, we pride ourselves on our commitment to our patients. Our Consultants are trained to give you only the best chiropractic treatment in Camberwell.
Whether it is symptomatic care or corrective care, you can be sure that you're guided every step of the way.
Our Consultants are more than happy to prepare a treatment plan for you that's tailored according to your individual situation and health goals. Some of the services we offer are neck and back pain treatment, dry needling, massage, posture correction, and knee, elbow, and foot pain treatment.
Give us a call to learn more about your options.
How Can Chiropractic Care Help You?
Chiropractic care can help with musculoskeletal ailments such as neck pain and back pain. Relief from symptoms such as muscular tension is also one of the benefits you can get after your therapy. 
Depending on your health goals, we can recommend symptomatic or corrective care for you. Talk to our Consultants to learn more.
What Our Clients Say About Us
Peter has been my chiropractor for almost ten years even though I live in the opposite end of town by now. No matter which other chiro I try, they just don't spend the same amount of time nor identify and narrow their focus in on the areas that require treatment the way that Peter does. he will massage and/or use heat packs before treatment to aid in the adjustment and help it hold. He has two adjustment tables for different types of adjustment. He gives good no-nonsense advice. Oh, and he is a pleasure to be around too.
I returned to Peter after nearly 20 years. He is professional, knows his stuff and his clinic is always fastidiously clean. I travel over an hour to see him and wouldn't trust anyone else.
Compassionate, affable, generous and highly skilled.
Very professional. Empathetic. Calm pleasant atmosphere.
I saw Peter over 8 years ago and he did wounders for my back after many years of playing Rugby Union and snowboarding
Ashley Breeden
2015-02-17
I have been visiting Burke Road Chiropractic for over 10 years now and have found service to be absolutely outstanding and Peter's care and attention is unparalleled. I no longer live in the local vicinity but still travel 45 minutes for my appointments.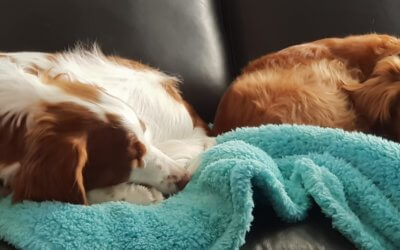 One of the great things about the style of practice I run is that people feel comfortable chatting with me during the treatment. People are curious about how I became a chiropractor, where I've worked in the past, what I did on the weekend etc. Normal conversations...
read more